Posted on November 1, 2023
Hair-Raising Fast Facts:
Over 35 million men experience hair loss
Over 21 million women experience hair loss
110,000 average number of hair follicles on the scalp
At least 100 hairs are shed per day
PRP hair injections can assist a multitude of hair loss issues, including receding hairlines, hereditary or male pattern baldness, shedding hair, widening hairline, hair loss due to stress, medication or vitamin deficiency, patchy hair loss, and more.
The entire treatment including preparation of your PRP in our office, cleaning your treatment area and injection of the PRP into the scalp takes less than an hour for most patients.
Don't suffer from hair loss anymore! South Central Dermatology offers PRP (Platelet Rich Plasma) injections for hair loss. PRP is extremely safe because we inject your own white blood cells into the scalp to stimulate hair follicles. Your hair will grow thicker and the appearance of hair loss will improve for both men and women! If you are interested please call 601-425-4860 to schedule today!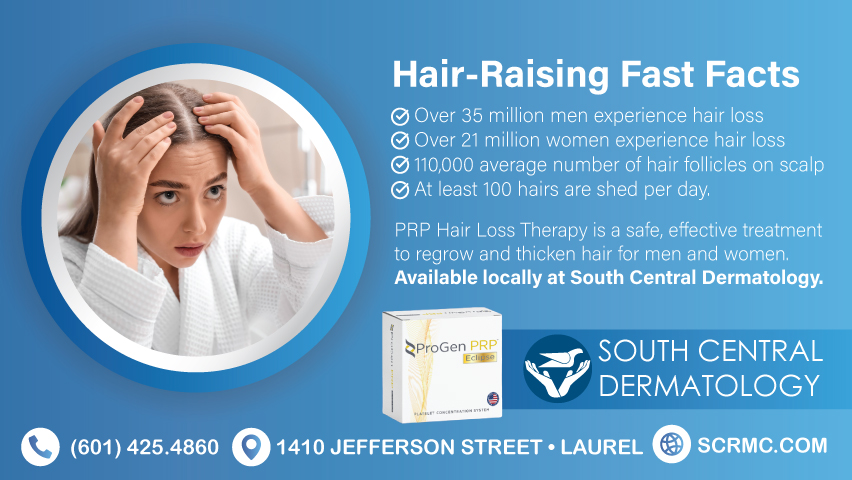 Read original article by clicking here.