This article first appeared on the Magnolia Tribune.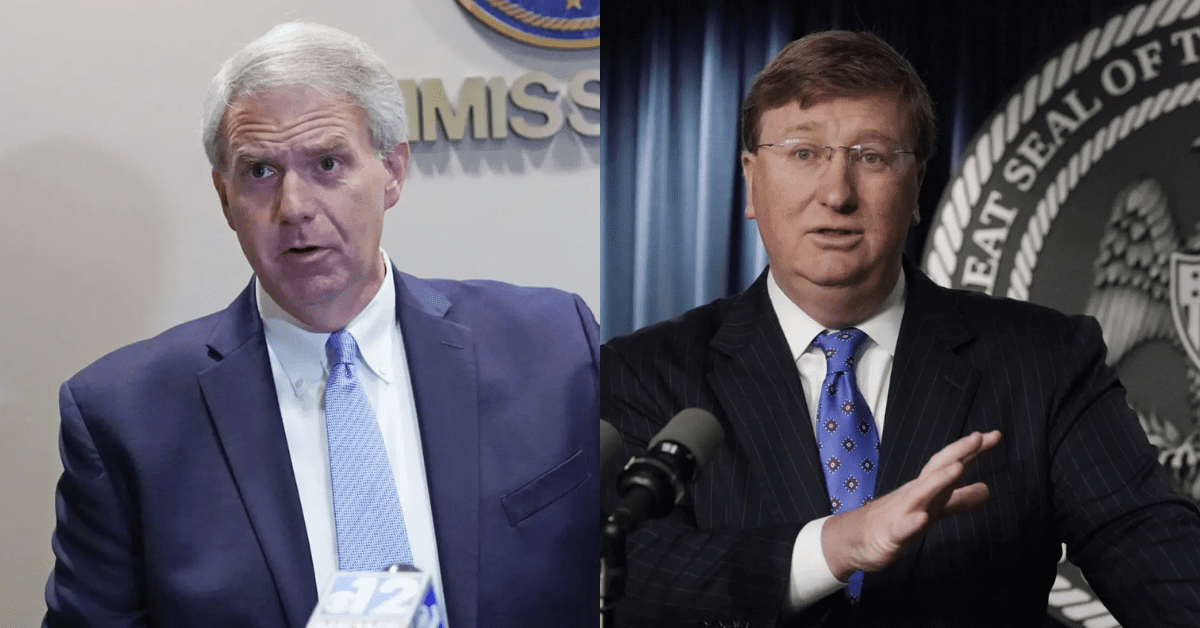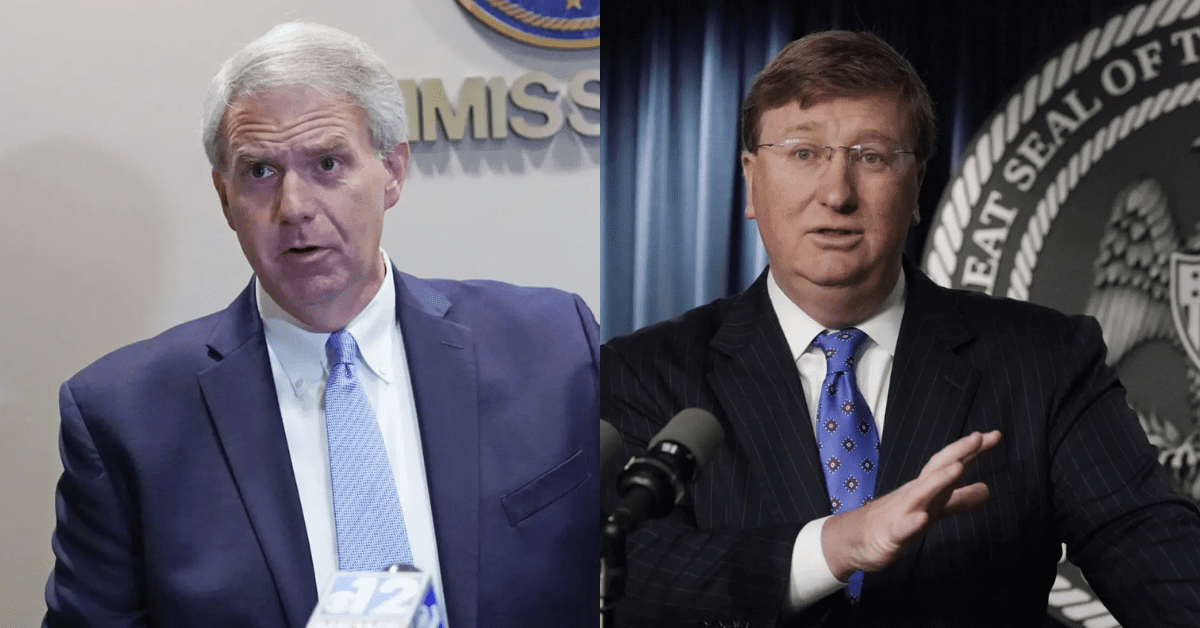 Brandon Presley – left (AP Photo/Rogelio V. Solis – Copyright 2022 The Associated Press. All rights reserved.) Tate Reeves – right (AP Photo/Rogelio V. Solis – Copyright 2023 The Associated Press. All rights reserved.)
To help you track the talking points from the two candidates, play along with a handy-dandy Mississippi Gubernatorial Debate Bingo Card.
Grab your snuggie, pop some corn, and settle in Wednesday night for the one and only Mississippi gubernatorial debate in this 2023 election cycle between incumbent Republican Governor Tate Reeves and Democratic nominee Brandon Presley.
The commercial-free debate starts at 7:00 p.m. Wednesday night, November 1st, and can be viewed on 16 WAPT, WAPT.com, Very Local and MeTV. It will also broadcast through other outlets statewide. WAPT News anchors Megan West and Troy Johnson will serve as moderators.
To help you track the talking points from the two candidates, here is a handy-dandy Mississippi Gubernatorial Debate Bingo Card. Play along and see how fast you can yell, "Bingo," as you watch along with your fellow Mississippians.
Here are 3 Things to Watch for in the Reeves/Presley Debate:
1. The Candidates' Demeanor.
It is not uncommon in the world of politics for incumbent officeholders to avoid debating their challengers. There is very little for a known commodity to gain and more for them to lose against an opponent swinging up with haymakers.
The debate between Reeves and Presley is one that could expose weaknesses in either of the candidates if they do not keep their composure. Each candidate's campaign has hurled serious accusations against the other. Each might have cause for some righteous indignation. That can play in limited doses and if received as authentic, but the overarching trick will be to avoid letting the other get under their skin.
Reeves has been here before. He's shared a debate stage in previous statewide races and has won. The Republican is a straightlaced, no non-sense candidate that knows his facts. He is not easily flustered. The challenge for him will be to demonstrate policy chops and accomplishments while simultaneously showing empathy for the challenges facing Mississippians.
Presley has never debated on a stage this big. But the Democrat has proven to be an above average retail politician that folks seem to connect with, whether it's his southern drawl or "awe shucks" wit. He does get a tad feisty at times. If Reeves can draw that ire out, it could work against Presley in his first rodeo under the bright lights.
2. Staying on Script.
Thus far, Presley has avoided any real hiccups in his campaign messaging. He has largely stayed on script throughout the campaign hitting his main talking points over and over. When asked about other issues, he has shown real message discipline pivoting back to those talking points.
Presley has given voters a heavy dose of plans to expand Medicaid, calls to cut the sales tax on groceries and reduce car tag fee, and accusations that Reeves is corrupt. To his credit, Presley delivers these messages well and has shown a real ability to connect on a "heartstring" level.
Everything else the Presley campaign has said or pushes through their releases can be filtered down to these three points. The question is whether Presley can stay on script when pressed by Reeves in the debate.
For his part, Reeves will look to remind Mississippians of progress made in the state over the last 12 years, including 8 years as Lt. Governor. On the campaign trail, Reeves has touted nationally recognized improvements in education outcomes, record teacher pay raises, record tax cuts, record low unemployment, rising wages, and nearly $7 billion in new business investments over the past four years.
Reeves has also highlighted his role in passing a heartbeat bill that led to Roe v. Wade being overturned, as well as legislation to protect girls' sports and prevent physicians from offering sex change treatments to minors.
It is expected Reeves will draw contrast between those accomplishments and Presley's, as Presley has never held a statewide policy making position before. The Democrat will likely have attacks of his own lined up.
Reeves' campaign has sought to tie Presley to his national Democratic counterparts. He's also raised corruption questions of his own about Presley related to campaign finance. These charges relate to the legality of Presley receiving campaign contributions from solar companies that appeared before Presley while fulfilling his duties on the Public Service Commission.
3. Viewership and its Effect.
Presley wanted to debate multiple times ahead of the General Election. Instead, he will get one bite at the proverbial apple.
While the debate will be aired on WAPT and shared on other outlets, the viewership – or lack thereof – could tell the tale of this election cycle.
Reeves will be looking to avoid any major snafus. Presley will be looking to score a knockout. The truth, though, is that barring some real blunder, debates normally don't do much to move voters – particularly this close to an election.
People typically know who they are voting for by now. People who like Reeves, will think that Reeves won the debate. People who like Presley, will think that Presley won the debate. These kind of performances, though, can have marginal impact on the enthusiasm of people in a candidate's base. Driving up or depressing turn out, even if slight, could have an impact if the race is tight.
It's plausible that more Democrats will watch the debate than Republicans. If that is the case, Presley won't be able to make his closing pitch to traditional Republican voters as much as needs. His only path to victory is a huge Democratic turnout coupled with either a significant crossover Republican showing or Republicans simply not voting at all.
The General Election is six days away. At this point, it is highly unlikely that many voters remain on the fence.
This article first appeared on the Magnolia Tribune and is republished here under a Creative Commons license.
Read original article by clicking here.