Columnist Phil Hardwick says classic cars can be a possible good investment for an individual and an economic development tool for communities.
My first car was a 1968 Camaro. Four-speed, 327 engine, medium blue with a white stripe around the nose. At the time I was living the military life in Texas, driving back and forth to Mississippi occasionally, then moving on to Florida. Recently, I spotted a Camaro just like that one driving around town. It caused me to wonder about cars. Are so-called classic cars a good investment, and are car events an economic boost for the community? 
Investors have many choices. Stocks and bonds, real estate, fine wine, and all kinds of collectibles. While it is true that many collectible items increase exponentially in value, many collectors acquire items to keep and not to sell. But what about cars?
Let's look at things from an investment standpoint. We will begin with my long-ago (tears) Camaro.
A new 1968 Camaro equipped with standard equipment like mine cost around $2,400 in 1968.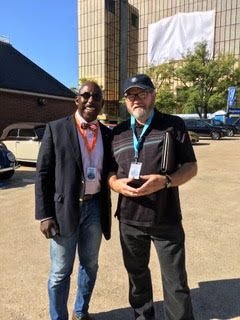 Today, such a Camaro would sell for around $24,000, according to the Hagerty Valuation Tool. Hagerty is an insurance company that insures classic cars. Classic.com is a website that tracks sales of classic cars. It shows an average value of 1968 Camaros at $58,064. That, of course, is an average and appears to be skewed upward due to several sales of 1968 Camaros above a quarter of a million dollars. Classic cars are like art. Each is different based on condition, mileage, and even ownership. For example, a specific car used in a movie or owned by a famous person may fetch a substantial premium, e.g. the Bullitt Mustang and James Bond's Aston Martin DB5.
Looking at it another way, $2,400 invested for 55 years, and $58,000 returned, amounts to an ROI of 2,316.67%, or an annualized return of 5.96%. $2,400 over the same period and returning $24,000 yields an ROI of 900%, or an annualized return of 4.28%.
Taking away the nostalgia factor, which classic cars might be worth considering? The first thing to do is research and more research. Unless you are an expert, you might want to consult a professional appraiser. Someone like Donald Osborne, who appears regularly on Jay Leno's Garage. Each year, Hagerty, the abovementioned classic car insurance company, reveals its Bull Market list of cars it expects to climb in value. Here's the 2023 list:
1996-2006 Hummer H1
1968-1970 AMC AMX
2008-2015 Audi R8 (manual)
2001-2004 Chevrolet Corvette Z06
1936-1947 Harley-Davidson Knucklehead
2001-2010 Lamborghini Murciélago
2004-2010 Mercedes-Benz SLR McLaren
2003-2008 Nissan 350Z
1985-1993 Saab 900 Turbo
1991-1998 Suzuki Cappuccino
1984-1988 Toyota Pickup 4×4
Changing gears (pun intended), let's look at classic car events and their impact on local communities. 
The crown jewel of such events in Mississippi, and some would argue even in the country, is Cruisin' the Coast, billed as "America's Largest Block Party." It has become the largest special event in Mississippi, with over 9,000 registered vehicles in 2023. It extends into 12 cities in south Mississippi. This year was its 27th year, and it was named USA Today's Best Car Show for 2023.
The 2021 economic impact was $36 million, with 9,496 cars registered. Organizers have an economic impact study done at five-year intervals. The recent study, which was done by Bradley Research Group revealed a high level of satisfaction by visitors, with 98% of those surveyed rated overall hospitality and overall experience as excellent or good. Registered vehicle owners spent on average $214 a day on lodging, $474 at restaurants and bars, $250 at the casinos, and $201 a day at stores. Spectators spent an average of $140 a day on lodging, with half of them staying at non-casino hotels. They averaged spending $367 a day at restaurants and bars, $293 at the casinos, and $152 at stores.
In Tennessee, the Chattanooga Motorcar Festival, also held in October and now in its fourth year, drew 20,000 visitors during its recent three-day event. The Chattanooga Tourism Company reported its economic impact in 2022 as $9.4 million. It's a bit different than the Mississippi event. In Chattanooga, there is a classic car race on public streets, a road rally around eastern Tennessee and north Georgia, and a Concours d'Elegance, in which prestigious vehicles are displayed and judged. 
Mecum Auctions had its well-known auction event, featuring an estimated 600 American muscle cars, classics, Corvettes, trucks, exotics, hot rods, customs, and other vehicles at the Chattanooga Convention Center. Last year, the auction saw sales of $21.2 million (up from $18.7 million in 2021). The highest bids were for two four-speed convertibles: a 1968 Shelby GT500KR, which sold for $302,500, and a 1957 Chevrolet Corvette, which sold for $220,000.
The above are just two examples of car events that bring outside money and tourism to local communities. There are numerous similar events all over the country. Add to that, the impressive number of car museums and it's easy to conclude that automobiles are still the subject of interest and can be a possible good investment for an individual and an economic development tool for communities.
Read original article by clicking here.