This article first appeared on the Magnolia Tribune.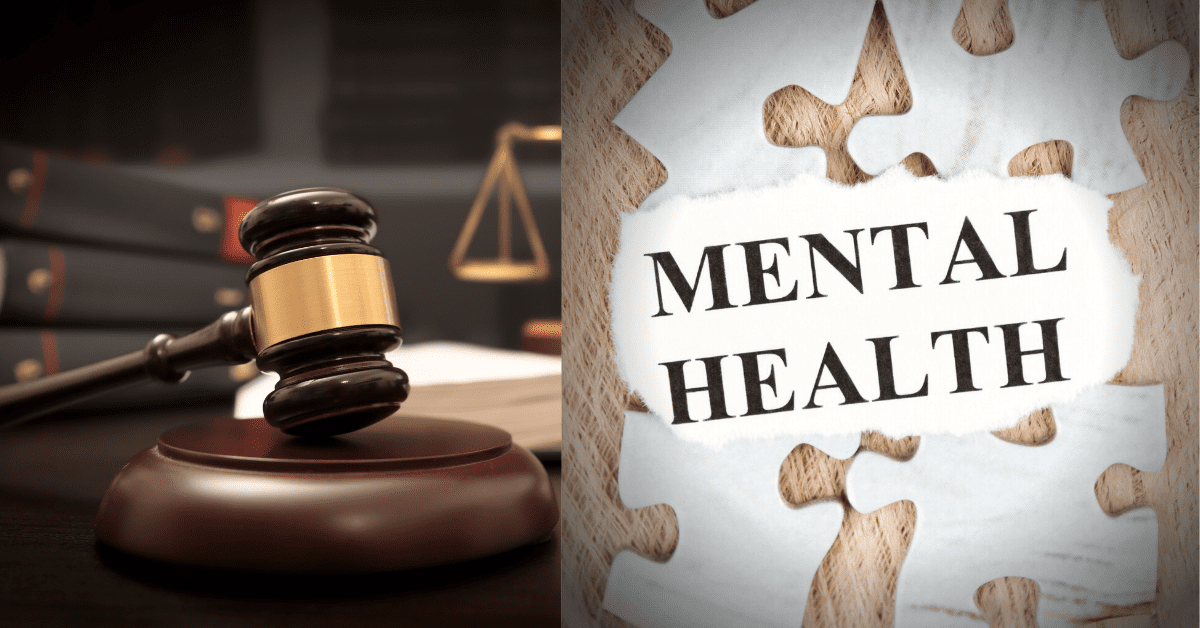 Components of the new Collaborative Response to Mental Health law include training for responding law enforcement officers, increasing the number of court liaisons, and requiring a crisis intervention team officer.
New legislation called the Mississippi Collaborative Response to Mental Health Act was signed into law by Governor Tate Reeves earlier this year. Its aim is to help those dealing with mental illness find treatment faster while keeping them out of jail if they did not commit a crime. 
At times, a person dealing with mental illness may act in such a way that requires the involvement of family or law enforcement. The result is the person may spend some time in jail while waiting to receive treatment.
If that individual was committed by a family member through the chancery court system, they will need to be immediately confined while they await a bed at a mental health treatment center. If they exhibited actions that could pose a risk to themselves or others, they may be arrested.
Katherine Pannel is a psychiatrist and Medical Director for Right Track Medical Group. She said the reason commitments have to wait in jail is due to the small number of treatment facilities in the state.
"They sit for seven to ten days without medication and an evaluation for psychiatric care," Pannel said. "We've even had some suicides while some were waiting in jails."
One method Pannell proposes to address the problem involves strengthening access to outpatient care. Community mental health centers currently have to overbook patients, leading to long wait times. If a patient is forced to sit in a waiting room for too long, there is a risk they will leave before receiving the care they need, she said. 
Some people fail to seek treatment due to the shame society places on mental illness.
"I think the problem is there is still so much stigma. It is as much of a medical illness as a heart attack," Pannell said. 
Those convicted of a crime who are dealing with mental illness will find there are not many treatment services available in prisons. 
Bradley Lum, Deputy Commissioner of Workforce Development for the Mississippi Department of Corrections (MDOC), said there are some services currently available to help inmates with conditions such as drug and alcohol addiction programs. However, there are not many treatment services for traditional mental health issues in the state's prisons. 
"If we take someone that has a mental health need, and dealing with that issue drives them into our justice system, it creates a significant problem inside our facility where we are dealing with individuals with significant mental challenges, and they are in situations where there are limited resources. That is a concern we all have, so we are working to address that," Lum said. 
Lum shared that from a departmental standpoint, MDOC is doing the best it can with the available resources.
"But there is the overarching argument from the public standpoint, 'Are we utilizing prisons for mental health support service locations,' and how do we make sense of all that? That is a challenge across the country. It's become acceptable that mental health problems cause them to commit crimes and we put them in our prisons," Lum added. "That's a challenge exacerbated over the past 15 to 20 years. No one has an easy answer for that at the moment."
Lum said that at some point, cities, states and the public sector will have to continue to reexamine the old way of warehousing individuals and throwing away the key. He said those thoughts are changing, and there are efforts to reduce recidivism by helping the inmates prepare for and find jobs when released. 
A person's surroundings play a big part in their mental state as well. Lum said it is no secret the current administration spent a lot of time and money upgrading facilities to make them acceptable. Those investments included putting air conditioning in places where needed, ensuring paint is on the walls, and providing all inmates with the proper mattresses. 
"All the basic stuff that is part of the day-to-day living environment to make the housing units less of a hot box," Lum said. "It's important to create an environment for reducing recidivism to make it so that they are not sitting in a sweltering facility that could drive them insane and create more problems."
Lawmakers passed HB 1222 titled the Mississippi Collaborative Response to Mental Health Act to provide training to ensure law enforcement officers are properly equipped to deal with situations involving mental illness. The new law will also increase the number of professionals who can help such persons find treatment by expanding the court liaison program in Mississippi to a total staff of 50.
State Representative Samuel Creekmore, a Republican representing House District 14, authored HB 1222. He said liaisons help individuals navigate the mental health court process to see what housing and treatments are available. 
The liaisons will require a master's degree and will start out making $40,000 to $50,000 per year. Rep. Creekmore is working with other lawmakers to find a way to possibly subsidize the expense of earning the required degree. While the details are still being worked out, the Union County lawmaker estimates that the subsidy program may only focus on paying for the master's degree portion of a person's education and come with a stipulation that they work in the state for at least two years. 
The law also states that all law enforcement officers will receive the mandated training to deal with people suffering from a mental illness by July 1, 2031. Law enforcement agencies will be required to have a crisis intervention team officer in each department that has more than five officers by July 1, 2025. Rep. Creekmore said crisis intervention team officers will undergo a 40-hour course that covers mental health diagnosis, medications, substance abuse issues, and provides hands on training.
Agencies with less than five officers can establish an agreement with another agency to utilize their crisis intervention team officer when needed.
"The idea is to get them to the treatment they need as fast as possible, not just hold them," Creekmore said.
Establishing so many liaisons in the state will create a network of professionals who know what beds are available in what mental health treatment facilities, even if they are in another county. 
"We tried to address the transport aspect. So many times, the local sheriff has to drive them an hour outside of the jail to get treatment," Creekmore noted. "I know mental health affects a third of our population."
Many instances where law enforcement became part of situations involving mental illness were initiated by a call to 911, either because the person is considering suicide, needs someone to talk to, or if someone is acting abnormally.
Creekmore and Pannel remind the public that if they feel they need mental health assistance they should call 988 instead of 911. By calling 988, the individual can find immediate assistance. 
"If someone could just make that call, it will help someone get help," Creekmore said. "Or maybe they just need someone to talk to."
Pannel said 988 is a valuable resource that is free to the public. Callers to 988 can immediately be connected with someone trained in dealing with mental illness and help get them where they need to be. The service can also send out a mobile unit if necessary. 
"If they can't resolve the issue during the call, they can get them into a crisis center or other place that can help them," Pannel said. 
HB 1222 also established requirements for chancery clerks to report data to the Mississippi Department of Mental Health. That information will include how many people are being committed, where they are being sent, the number of acute psychiatric commitments, hearings, affidavits filed, and crisis stabilization unit bed denials, according to a letter sent to the state's chancery clerks. 
Pannel said she worked closely with Rep. Creekmore and other lawmakers on the bill and expects it to be helpful, but as with all new legislation, it will take time. 
"I feel like he's brought some much needed attention to mental health in the Legislature," Pannell said about Creekmore. 
A previous version of the bill included expansion of some immediate care services, as recommended by House District 117 State Representative Kevin Felsher (R). Pannel said the proposal aimed to provide individuals with treatment while in a jail by bringing mental health professionals to the facility or outsourcing that service to private mental health facilities. Pannel said those aspects did not make the final version of the bill. 
"You can't just keep throwing money at a problem, but there needs to be oversight to ensure help is getting where we need it," Pannel said. 
This article first appeared on the Magnolia Tribune and is republished here under a Creative Commons license.
Read original article by clicking here.