This article first appeared on the Magnolia Tribune.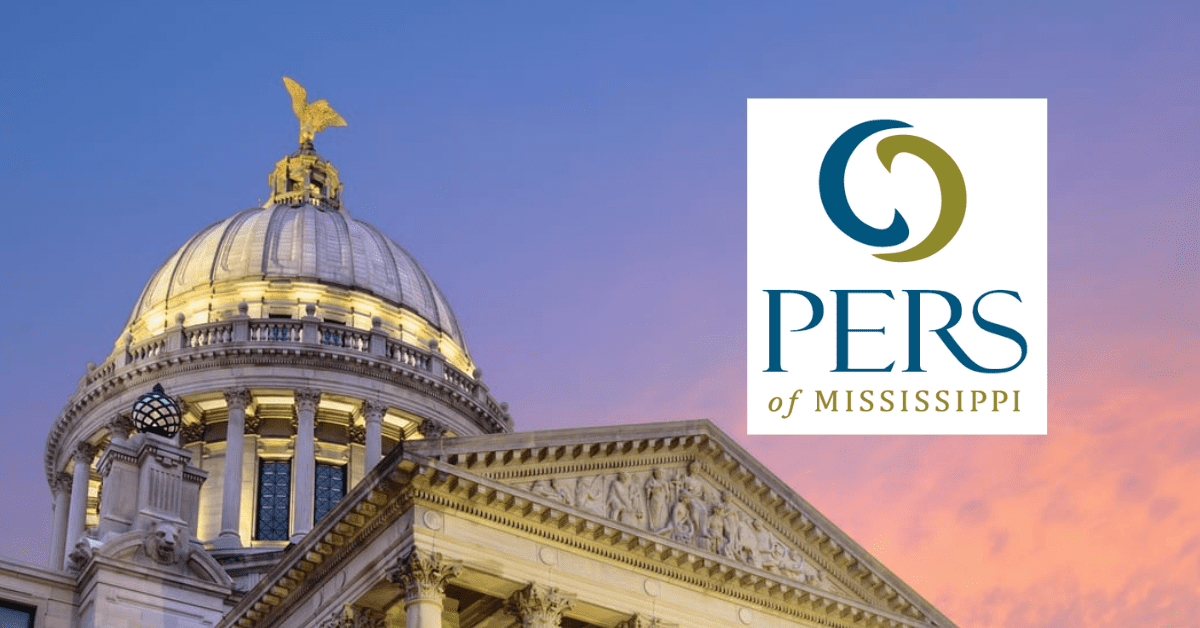 The PERS Board has recommended several changes to the retirement program in order to prepare for the future, including rate increases which were not well received by lawmakers at the most recent budget meeting.
The Public Employees' Retirement System of Mississippi (PERS) made recommendations based on an analysis of the program to the Joint Legislative Budget Committee (JLBC) in late September. The recommendation was approved by the Board of Trustees prior to being made public. 
"This is the first time since I've been here that PERS has come forward with a legislative package, but I think over the years they have suggested changes," said PERS Executive Director Ray Higgins. Higgins has been at PERS for five years. 
The recommendation by PERS is to move forward with a 2 percent employer rate increase each state fiscal year starting in July 2024. This increase would occur until the rate reaches the recommended level approved by the board which is expected to be close to a 10 point increase over time.
In addition, the current rate of 17.40 percent of a state employee's pay would increase to 19.40 percent at the start of the next fiscal year. This plan was previously approved. 
In the last year PERS has expressed continued concerns regarding the program's cash flow. Prior to the 2023 legislative session, the PERS Board voted to increase the taxpayer, or employer contribution, to 22.4 percent, which is roughly $345 million. The increase was halted after an agreement was made to kill a bill that would have given the Legislature increased autonomy over when, if, and how much rates could be changed. 
The agreement delayed any rate changes until July 1, 2024, but the request to raise rates to 22.4 percent is still on the table. 
When asked at the JLBC hearing if the current operation of the program, or status quo, is sustainable, Higgins said something must change. He said he does not recommend moving forward without the rate being increased. 
"Either the rate has to go up or the benefit has to change, that would be my assessment or recommendation," said Higgins. "We fund it, change it, or eventually risk it. I wouldn't say it's not sustainable, because if we fund it, it is sustainable." 
In August, the PERS Board also voted to lower the assumed rate from 7.55 back to 7 percent with the valuation ending on June 30, 2023. The projections indicate that the ultimate employer contribution rate at the 7 percent assumed rate will come to an estimated 27.4 percent. 
Compared to other states, the 7 percent rate is average or slightly above average. Higgins said employee and employer contributions are well above the national average. 
Senator Briggs Hopson, chairman the Seante Appropriations Committee, pointed out to Higgins that concerns over these increases were coming from across the state. 
"We are hearing from cities, counties, hospitals, schools, and other agencies in the state. The concern of course is that they won't be able to fund their programs, may have to lay off employees, may not be able to hire employees," said Senator Hopson. "When the board considered these employer contributions, was it ever discussed that it could have even further decline in employment and less people paying into the system?" 
Higgins said those concerns were considered by the PERS Board before the rate increase was recommended. However, it is the PERS Board's responsibility to do what is in the best interest of their members. Higgins did add that other options outside of increasing the employer contribution rate were considered. 
The most recent reports indicate about 144,000 active members and 114,000 retirees in PERS. Over the last 10 years the number of active members has gone down 10 percent, and the number of retirees has increased by 26 percent. 
Higgins said the loss of active members and increase in retirees has had an impact on the program, but that is not the only factor. 
"You understand what we've heard from mayors and supervisors is that raising it by 10 points will have that exact effect. They will lay people off that then won't be in the system," said State Representative Jason White, the likely new Speaker of the House when lawmakers return in January. "So y'all voted on a plan that will do exactly that, according to these policy makers throughout the state." 
Rep. White said lawmakers are being told that those areas will not raise taxes in order to cover the change; they will initiate layoffs and cut programs. 
The request of a direct appropriation was also made, which could come from the Legislature. The PERS Board's recommended amount has not been determined at this time, but Higgins said he estimates it would be close to $350 million a year.  He said this request was made more for planning purposes and the expectation of large sums of money being paid out at the same time at the end of the year which will reach over $1 billion. 
Currently, the largest individual lump sum amount being paid out at one time is roughly $7,200.
Other legislation is anticipated to come forward that would address cost-of-living (COLA) adjustments. Higgins indicated in the meeting that they would like to move that number from an annual default to a monthly default for members who retire in the future. 
"To be clear, this is not a reduction in the benefit but rather a change to the default option from an annual lump sum to a monthly distribution. Under this proposal, retirees could still opt for the lump sum," read the PERS report to JLBC. 
Currently PERS offers a Tier 4 plan. Last year, Higgins informed lawmakers they were working to develop a Tier 5 plan for new employees. The PERS Board has now voted to approve that Tier 5 plan, which would be a reduced defined benefit plan similar to the current tier but with a four-year vesting and the possibility of an ad hoc cost-of-living adjustment instead of a guaranteed COLA. 
For those who work within Institutions of Higher Learning (IHL), the PERS Board told JLBC they voted to pursue legislation that would change those to an Optional Retirement Plan. This would be for certain faculty and administrative positions within IHL. 
Outgoing Speaker of the House Philip Gunn said lawmakers have known for at least six years that there were issues within PERS and a request to change the program could come.  He echoed the sentiments from other lawmakers that cities and counties are saying they will not be able to absorb the employer rate increase to 22.4 percent without significant negative impact on those communities. 
Speaker Gunn said cities will only have two options – layoffs and reduction of services or increase the mileage, which is a tax increase for citizens. 
"Does your Board understand that they're basically calling for a tax increase on citizens," asked Speaker Gunn. "Do they understand that their purpose will either cut services or raise millage? And your board is comfortable asking for one of those two measures to be done." 
Higgins said the PERS Board is required to fulfill their duty to the members and could not speak to how cities or counties would choose to absorb the change.
"We all have to do our roles," said Higgins. "We are definitely aware of the cost to employers and wish we could avoid it but either rates have to change or benefits do."
This article first appeared on the Magnolia Tribune and is republished here under a Creative Commons license.
Read original article by clicking here.